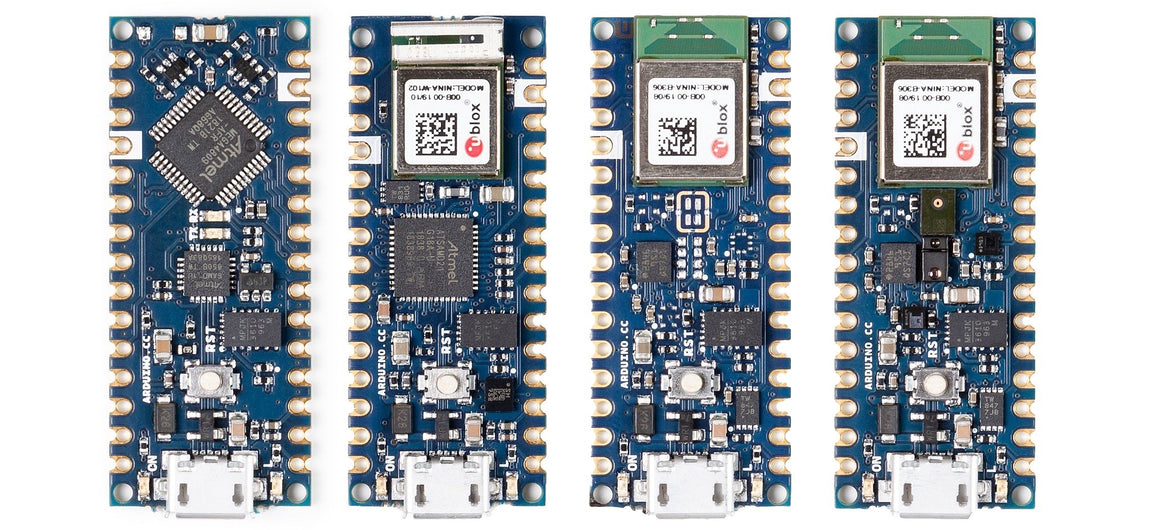 New Boards From Arduino Family
INTRODUCTION
It's obvious the Arduino lineup is changing, with the form factor of the newer boards now determined by use case rather than history. While the 'legacy' Uno-like form factor is still around and viable, increasingly newer boards from Arduino use the MKR form factor.
Both new boards share the same 67.64 × 25mm form factor as the original MKR1000, along with the newer MKR ZERO, MKR FOX 1200, MKR WAN 1300, and the MKR GSM 1400.
Like the MKR WAN 1300 and MKR GSM 1400, released at the tail end of last year, the two new boards use u-blox modules.
The MKR WiFi 1010
The MKR WiFi 1010 is a replacement for the original MKR 1000 board, the first board Arduino released with the new form factor. But the original Microchip WINC1500 module has been replaced by an ESP32-based u-blox module, the NINA-W102, which should allow it to operate within much lower power budgets than the original MKR 1000.
However, perhaps the most interesting thing about the board is that both the the main Microchip SAM D21 microcontroller, and the ESP32 processor inside the u-blox module, are going to be available to the user. This will enable you to distribute workload across both processors on the board, although how this is going to work in practice inside the development environment isn't entirely clear yet.
Finally, the new board also integrates a secure authentication module — Microchip's ECC508 — which uses crypto authentication to secure TLS network communications and connections. A really important feature for the emerging Internet of Things.
The MKR NB 1500
The MKR NB 1050 uses a SARA-R410M module, and LTE-only module for global use, which supports both LTE Cat M1 and LTE Cat NB1, often also known as NB-IoT.
With the arrival of the MKR NB 1500, Arduino has covered their bets when it comes to the low-powered Internet of Things wireless standards wars, with boards supporting Sigfox, LoRaWAN, and now NB-IoT.
Alongside these low-powered boards sit the higher-powered WiFi and 2G/3G GSM board options, which allows Arduino to cover all the protocols and pretty much the entire radio spectrum.
CONCLUSION
As a company, Arduino is obviously committed to supporting the development of the Internet of Things, and with the arrival of two more boards sharing the MKR form factor, we perhaps should be anticipating a reduction in support for the bewildering number of different "official" Arduino boards.
At least personally I don't see much need for Arduino to support more than one (perhaps two) "legacy" form factor boards, one at the entry level and one with added features.
The core of the Arduino range can then be built from MKR form factor boards, with MKR2UNO Adaptor board to allow you to drop the new boards into existing Uno-shaped holes.