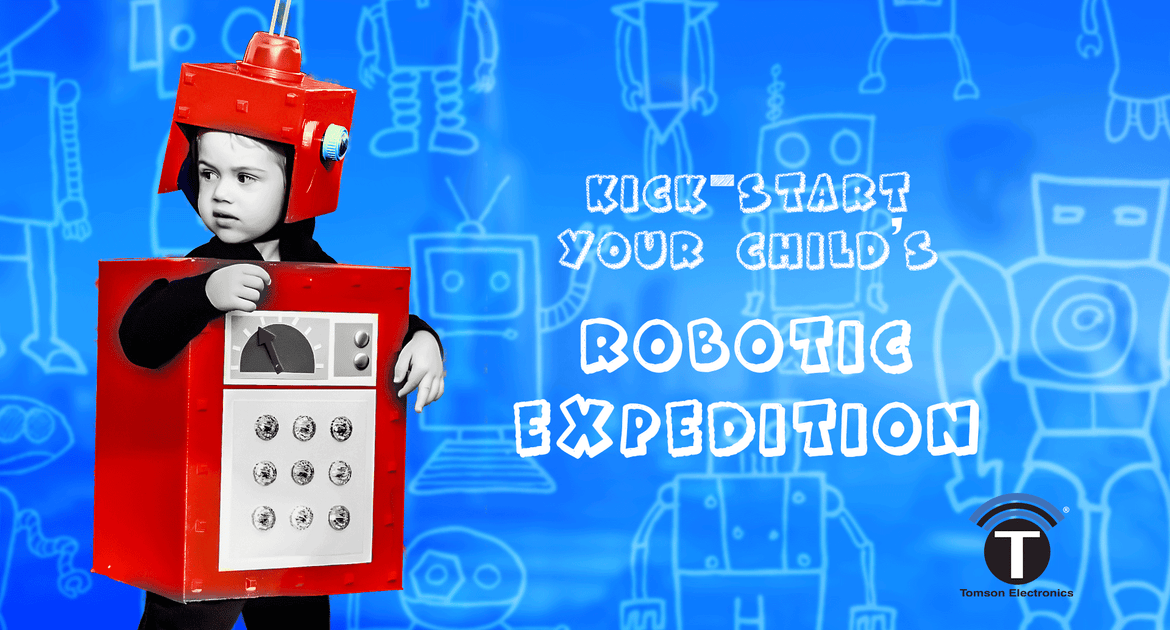 Kick-start your child's Robotic expedition
How can we forget Rosie the robot maid from Jetsons? And what about the curious robot from Short Circuit movie? Robotics is a dynamic concept that fascinates adults and children alike.
Robots are virtually becoming a part of every industry and this could be a reason that it is successful in capturing the hearts and minds of kids across the globe.
With Robotics gaining a lot of traction among kids, numerous clubs, classes, seminars and workshops about Robotics are coming up in Kochi and other parts of the country.
Like you dreamt of designing an aeroplane in your childhood, kids today have converted their bedrooms into Robotic labs.
Get started with some DIY robotics projects with your kid. What better way to spend time with your child and at the same time enhance their skill set and thinking ability.
Read on to find some tips to make the Robotics Project with your kid a fun and learning experience:
You should be really careful while choosing the project for your kid as it should be appropriate for his/her age.
If your kid is a beginner, it would be advisable to choose a      simple yet interesting project to kick-start your child's Robotic expedition.
Make sure you collect all the components required in advance to successfully complete the project.
Once you have gathered all the items, run through the list and read aloud pointing out the correct component in the presence of your kid. This will be really helpful for the kid as he/she can visually identify the items and also ensures that you have not missed out anything important.
The direction guide is your bible  
You need to follow the directions step-by-step.
Take a print out with the complete set of directions or get them on your tablet/laptop/mobile and keep handy.
Let your kid execute all the steps, you may read out the directions out loud to help them.  Make sure that your kid does not jump to the next step before completing the previous step.
Do not lose your patience as you may have to repeat the directions several times.
Let your kid be a Problem solver
Encourage your kid to solve problems, which they may face during the project. Resist your urge to help them and let your child learn the art of problem solving.
Once you feel the problem is beyond your child's capability,

start the troubleshooting process and

carefully compare each component connected in the board to the reference circuit diagram.
Let your kid's imagination run wild
Let your child customize his/her creation. Do not stop them from adding head, hands or eyes to the robot. It will only help them in take ownership of the project.
Celebrate success
Once you complete the project, celebrate the success with your kid. Appreciate them for the great job he/she has done.
Last but certainly not the least, pop up the most important question "When are we building the next robot?"